Wondering what Rotary is or how you would like to be more involved in your community??
 Come be our guest!
Our next meeting is July 17th at St. John's United Methodist Church.  We will have a brief meeting then head out to the Community Garden for our service project (weeding, harvesting, etc).
7372 Marine Rd, Edwardsville IL 62025

What's happening with Rotary International

Let's drop to ZERO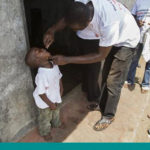 Let the work we do be the gears to the machine that drives good into the world!